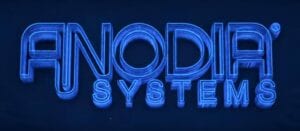 General Privacy Statement:
Your privacy is extremely important to us and we are committed to safeguarding the information you entrust to us. This privacy statement explains our policies and practices regarding on-line customer information.  It is our intention through this disclosure to provide you with a level of comfort and confidence in how we use, collect, and safeguard personal and other information that we collect or that you voluntarily provide through this website, and how you can reach us if you have any questions or concerns.
Information About Our Organization and Website:
This website, www.AnodiaSystems.com and www.MintAKleen.com (this "Site"), is owned and operated by Anodia Systems, LLC.  For ease of understanding, this Privacy Notice refers to Anodia Systems as "we," "us," or "our" as the context may require. We know that you care how information about you is used and shared, and we appreciate your trust that we will do so carefully and sensibly. This notice describes our privacy policy. By visiting this Site, you are accepting the practices described in this Privacy Policy.
The business purpose of this Site is to (1) educate and provide visitors with information on the features and benefits of our dental unit products and accessories; infection control as it relates to dental units and related bottle systems and accessories, dental unit waterlines and bottles (2) provide visitors with purchasing-related information (i.e. dealer contacts, independent sales representatives contacts, ability to purchase our products on-line) (3) provide a way to contact us directly in order for us to service and find solutions to your questions within the scope of our field.
On certain portions of this Site, you have the opportunity to request information from us or a dealer of your choice as well as purchase products on our Site.  When you provide your personal information during these scenarios, for example, you are choosing to provide your personal information to us, and therefore it will be subject to our Privacy Policy.  If you do not agree with any part of this Privacy Policy, please do not use our Website.
Personal Information We Collect From You and How We Use the Information We Collect:
The information we learn and collect from customers allows us to personalize and continually improve the total shopping experience at this Site.  Our primary goal in collecting information from you is to provide you with exceptional service while meeting your needs on this Site. It is only with this information that you provide can we fulfill your requests for product orders, services, literature, and support.  If you choose, you can simply and easily be removed from our mailing list by emailing us at [email protected] (enter in Subject Line "Remove Email from Mailing List' and please include your email address.
Here are the types of information we gather:
User Supplied Information:
Anodia Systems receives and stores any information you enter on our Site or give us in any other way.  [We store this information only so long as necessary to provide the services as described above].  We ask for personally identifiable information in order to fulfill your requests to purchase products, enable you to participate in occasional promotion offerings, and provide you with information that you request regarding our company and products. The types of personally identifiable information that may be collected include: name, address, e-mail address, telephone number, fax number, credit card information, and information about your interests in and use of various products, programs, and services.  By providing your personal information on our Site, you consent to allow us to use that information in accordance with this Privacy Policy.
Non-Personally Identifiable Information:
During a normal visit to our Site, no personally identifiable information about you is collected. We also may collect certain non-personally identifiable information when you visit our Site.  All information on our Site is free to browse at your leisure without the need for you to provide us with any personally identifiable information. We collect anonymous, aggregate information for general statistical reports about the use of our Site.  Examples of non-personal information include tracking the Site pages that are visited, the amount of time spent on our Site, clicks, and page views.  Our primary goal in collecting aggregate information from you is to be able to perform Site metrics that allow us to improve the functionality of the Site. We collect this information in order to determine which areas of our Site are most popular and to enhance your experience with our Site.We may provide to our third-party vendors the anonymous, aggregate information that we collect from all of the visitors to our Site.  This information is only statistical and nature as mentioned above.
Information Sharing:
We may, from time to time, share personally identifiable information with other companies affiliated with us and third parties to enable them to provide visitors with opportunities to learn of products or services in which they may be interested.  You should also be aware that this means that we may transfer information to any country in the world, including the United States and other countries that may not offer the same level of data protection as the country where you reside.
We also may disclose personally identifiable information in the following instances:
Personal information that you provide in this Site may be shared with our authorized dealer network in order to fulfill your request.
Vendors or contractors of this Site who have access to your personal information in connection with providing services for this Site are required to keep the information confidential and are not permitted to use this information for any other purpose than to carry out the services they are performing for this Site.
Site metrics for this Site may be shared with other Anodia Systems affiliates. The information shared will be aggregate data and will not include any of your personally identifiable information.
This Site will disclose your personal information, without notice, only if required to do so by law or in the good faith belief that such action is necessary to: (a) conform to the edicts of the law or comply with legal process served on Anodia Systems or the Site; (b) protect and defend the rights or property of Anodia Systems  and this Site; and, (c) act under exigent circumstances to protect the personal safety of users of Anodia Systems, its Sites, or the public.
We may sell, transfer, or otherwise disclose user information, including personally identifiable information, to a successor entity in connection with a corporate merger, consolidation, asset sale, or other corporate change or combination of assets involving us.
To Change, Delete, or Update Your Personal Information:
You have a right to correct or update your personal information at any time. You may contact us by sending an email to:
[email protected] (enter in the Subject Line: Update Customer Information).
Our Commitment to Data Security:
Safeguarding information of visitors to our website is important to us. We use systems, policies and procedures to maintain accuracy of information and to protect information from loss, misuse or alteration.
When you send personal information to our Site, we use "Secure Socket Layers" or priority SSL to protect your data. SSL is encryption technology that helps safeguard your personal information against misuse by unauthorized individuals. Personally identifiable information and account activity are also protected through the use of e-mail addresses and passwords. In order to maintain the security of your information, you should protect the confidentiality of such information used to log into your account. Unfortunately, no data transmission over the Internet can be guaranteed 100% secure. As a result, while we strive to protect your personal information and privacy, we cannot guarantee or warrant the security of any information you disclose or transmit to us online and cannot be responsible for the theft, destruction, or inadvertent disclosure of your personal information.
International Visitors:
Information we collect will be transferred to and processed in the United States where our central database is operated. The privacy laws of the U.S. may not be as comprehensive as the data protection laws of the European Union and elsewhere. Please be assured that we take reasonable steps to ensure that your privacy is protected and implement necessary measures on an ongoing basis to keep your personal information secure. By providing us with your personally identifiable information, you consent to its use in accordance with this Privacy Policy, including the transfer of personally identifiable information relating to you to our computer systems in the United States.
Privacy Policy for Minors:
We do not knowingly collect information from minors. If you are under the age of 18, we request that you do not provide any personally identifiable information to us.
Consent to Processing:
By visiting this site and by providing your personally identifiable information to us, you understand and consent to the collection, use, processing, transfer, and disclosure of your personally identifiable and non-personally identifiable information globally --- including to the United States - in accordance with this Privacy Statement. Therefore, by visiting this site and by providing such information, you consent to the transfer of such information across country borders, and to the use, processing, and disclosure of such information in global locations. Your consent shall be deemed to include your consent to transfer of the personally identifiable or non-personally identifiable information to locations that may have different levels of privacy protection than in your own country.
Links to Other Sites:
This Site provides links to other websites. We encourage you to review the privacy statements of all sites which you visit, including those whose links are provided so that you can understand how those sites collect, use and share your information. This Site is not responsible for the privacy statements, content or data handling practices on other websites.
Contacting Us:
If you have any questions, comments or concerns about this online privacy statement for this Site's privacy practices, or have any questions regarding the contents of this website please contact us at:
UNITED STATES
Telephone:
866.246.2548
Available 9:00 am - 5:00 pm EST
Monday - Friday
Mailing Address:
Anodia Systems, LLC
Customer Service
109 Larrimore Lane
Danville, KY 40422
Anodia Systems is committed to working with consumers to obtain a fair and rapid resolution of any complaints or disputes about privacy and the handling of your data. We will be happy to respond to your questions and comments.
Privacy Statement Effective Date and Revision Days:
Your continued use of our Site following any changes to this Privacy Policy will be deemed to constitute your acceptance of such change.
The effective date of this Privacy Policy is 01/01/2021.